FDM Vision Care Research and Training Institute, Inc. was established by FDM Medical Center Foundation Philippines, Inc. last November 27, 2017, to commemorate the 106th birth celebration of Dr. Fe del Mundo, the National Scientist and Grand Madame of Pediatrician in the Philippines. The institute created the 1st Optometry Residency and Internship program in a medical center setting, partnering in Pediatric Optometry specialty trainings with various Optometry schools namely: Centro Escolar University, Davao Doctors Colleges, Manila Central University, and Mindanao Medical Foundation. As Optometry clinical practice expanded to various specialty fields, the institute partnered with international organizations to meet the requirement for health professionals to level up clinical competencies based on the standards set by the ASEAN Qualification Reference Framework (AQRF) and the Philippine Qualification Framework (PQF). The Institute partnered with the Optometric Extension Program (OEP-USA), Australasian College of Behavioral Optometry (ACBO), Vision Therapy Canada, College of Optometrists in Vision Development (COVD) and College of Syntonic Optometry (CSO). The Board of Trustees had created 4 Specialty Boards namely: Pediatric Optometry, Behavioral and Development Optometry, Clinical Optometry and Neuro-Optometric Rehabilitation, Occupational Eye Health and Safety, and Digital Optometry and Optics.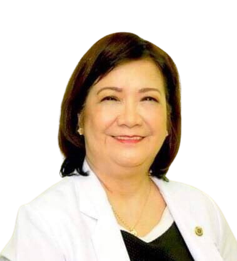 Dr. Teresita R. Yambot
Chairman of the Board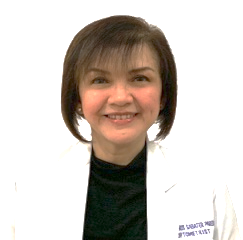 Dr. Mary Rose S. Paredes
Vice-Chairman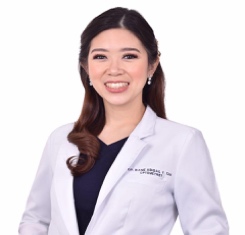 Dr. Abigail Biane T. Fule
Secretary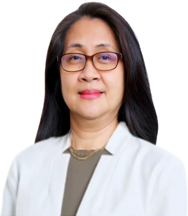 Dr. Susan M. Morales
Treasurer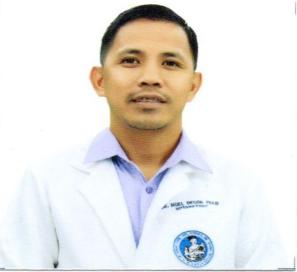 Dr. Noel D. Paed
Board Member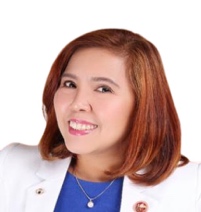 Dr. Sandra O. Bernardo
Board Member
Dr. Anilin S. Cruz
Board Member
Our Goal
Optometrists are endowed with clinical skills and competencies at par with international standards in their chosen optometry specialty field for the conservation of human vision.
Purposes:
Conduct training, conferences, seminars, workshops, and vocational studies in the field of Health Care and Public Health, Occupational Safety and Science Technology.
Provide internship, externship, and residency programs in the field of Pediatric Optometry, Neuro-Vision Science, Behavioral Analysis, Vision Development and Rehabilitation.
Conduct clinical studies and scientific researches for the prevention and control of developmental, vision and intellectual disabilities.
Publish journals, health bulletins and newsletter to promote good health and well-being among the people in the communities.
Develop facilities that will serve the needs of persons with visual and intellectual disabilities.
Projects and Programs
Specialty Trainings

Internship/Externship Training
Course in Pediatric Optometry in Vision Development
Residency Training
Course in Pediatric Optometry
Subspecialty: Behavioral and Development Optometry
Subspecialty: Neuro-Optometric Rehabilitation
Post-Graduate Courses
Occupational Eye Health and Safety
Clinical Geriatric Optometry

Scientific Research and Clinical Studies

Impact of Digital Online Studies on the Eyes and Brain
Innovative Optometric Approach in the Management of Red-Green Color Vision Deficiencies

Vision Care Services

School-based
Industry-based
Community-based
ABOUT THE CEO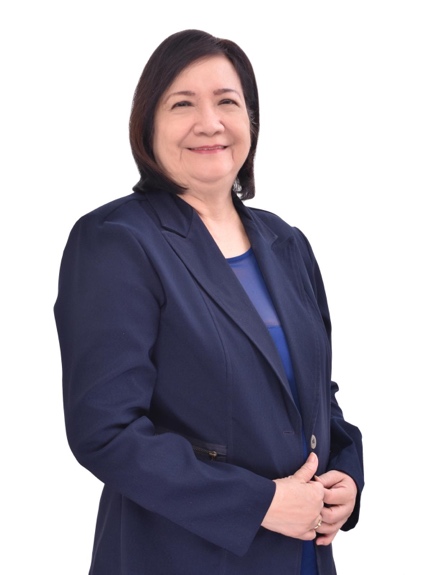 DR. TERESITA REYES YAMBOT OD, MAED, MSO, FPAO, FCIRC, FPOVDR
Chairman of the Board of Trustees
Educator, Scholar, Optometrist
Dean, College of Optometry, National University
Outstanding Optometrist 2008, awarded by the Professional Regulation Commission
Huwaran Filipino 2008, awarded by DZRD Radio ng Bayan
Ulirang Ina 2009, awarded by Quezon City Local Government Unit
Excellence Award 2007 Outstanding Health Professional, awarded by the Federation of Philippine Professional Associations, PRC
International Honor Key Award 2006 by Civitan International USA
Distinguished Professional Alumni Achievement, Manila Central University
Magna Cum Laude awarded by Manila Central University
Scholarship and Thesis Grant Awardee awarded by the Philippine Council for Health Research and Development DOST
Vision
Optometrists are endowed with exemplary clinical skills to provide quality professional vision care to patients in the most conscientious manner of eyesight preservation.
Mission
Ultimate vision care services delivered to all sectors of society to improve the vision health condition of communities.